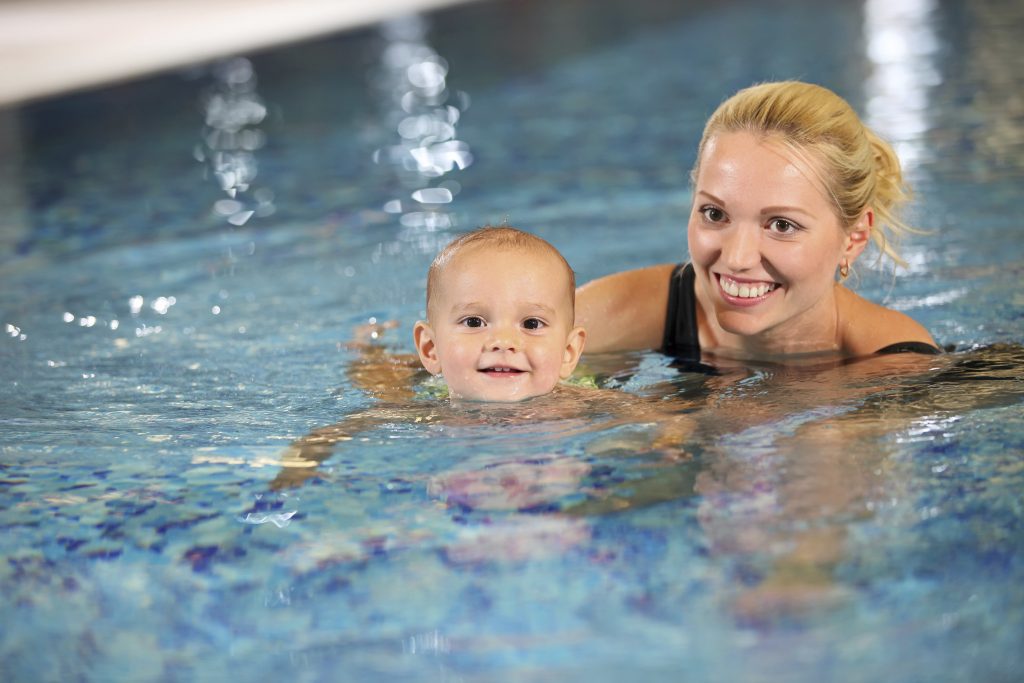 It is not unusual for parents to feel a little nervous when they first start swimming with their babies and young toddlers, here at swim2swim we can answer any questions or concerns you may have and will support you, your babies and little toddlers during each class. 
Our adult and child classes are designed to help build water confidence as well as developing essential water safety skills, we practise these skills from the very first lessons. We share ideas and some teaching skills with parents so they can be practise … often in the bath!
There are many benefits of learning to swim at a young age, here are our favourites
First and foremost, it has to be, water safety and water confidence – the parents benefit as much as the babies and toddlers.
Precious time with you and your baby, no interruptions, just you and them, skin to skin in the water. It promotes bonding and enhances trust. Swimming remains one of the best loved family activities so these early experiences can set the scene for family swimming sessions as they grow up.
Swimming helps to improve coordination and balance, as your baby's body is supported by water, the main focus for them is on maintaining balance. It has been reported that on the whole babies who swim have a much better balance out of the pool.
Swimming helps to build muscles and strengthens your baby on the inside too. As well as working and strengthening their muscles and joints while swimming, it also improves the strength of their heart and lungs and helps to develop their brain.
Swimming promotes well-being. It can help improve their sleeping pattern – it doesn't guarantee they will sleep through the night every night (sorry!) however the extra exercise can lead to improved sleep and increased appetite. The gentle exercise and warm water can help relax the baby too.
The classes combine structure and fun which helps develop their learning skills too, you can read more about this here https://swim2swim.com/some-of-the-benefits-of-learning-to-swim-from-an-early-age