It's that time of year when families are eager to enjoy the better weather and are looking for fun activities to do together.
Family swimming is a great option for family members of all ages, all year round – and the good news is, it isn't dependable on the weather, because everyone is guaranteed to get wet, regardless of whether it's blazing hot or drizzling with rain!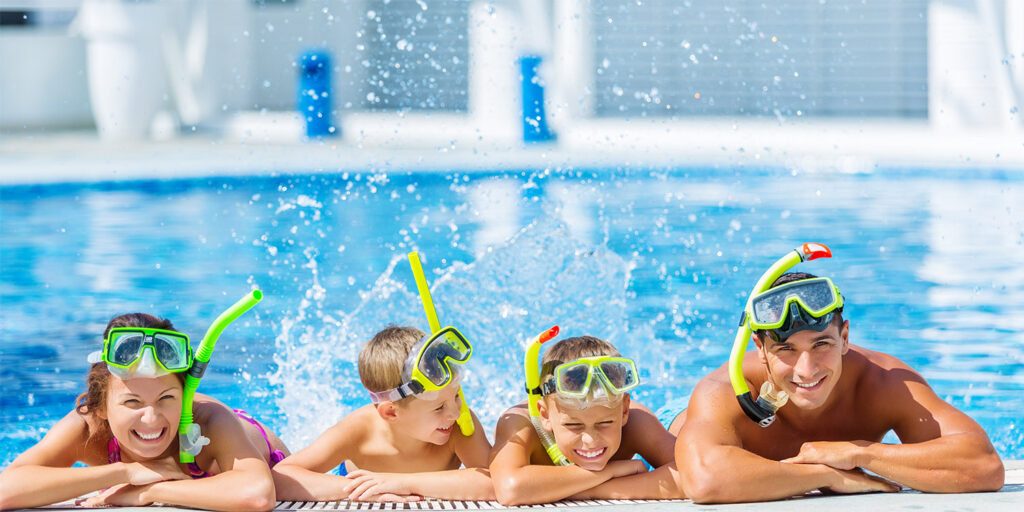 One of the surest ways to support your children's swimming lessons is to make time to swim as a family. It has been proven that children who practice the skills they have learnt in their lessons progress faster and gain confidence quicker. We see this most often when children have been on holiday and have spent a week or two in the pool.
Though it can definitely support structured learning, family swim time needs to be FUN. It shouldn't be centered around perfecting your little ones' swimming strokes – it's all about spending quality time together. Your children's swimming skills will develop as a matter of course, and you will all find that you have a little more strength and stamina after a prolonged period of time in the water. But ultimately, the more time everyone spends in an environment where they can enjoy themselves, the more they will thrive!
The best family swimming pools in Essex
Whilst swimming on holiday in the sunshine is a joy, you don't have to go on holiday to enjoy family swimming time. We have lots of lovely swimming pools near us that are available for family hire.
Braintree Leisure Centre has a 25m pool and a small fun pool
Halstead Leisure Centre has a 25m pool and a training pool
Leisure World Colchester has a 25m pool, teaching pool and a leisure pool, with a wave machine and flumes
Kingfisher Pool at Sudbury boasts a beach pool with flumes a wave machine and an area for lane swimming
For our swimmers who swim at Primrose pool, there's also:
Dovercourt Bay Lifestyles and Clacton Leisure Centre with 25m pools
Walton on the Naze Lifestyles with a 25m pool, a beach training pool, and a flume
There's even an outdoor pool in our little pocket of Essex, the Brightlingsea Lido, which is open from May to September.